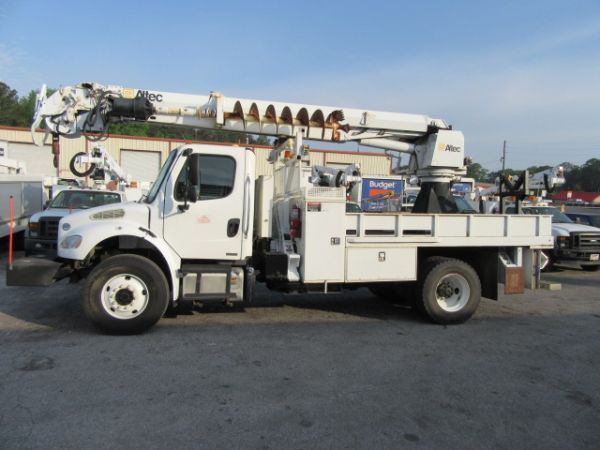 22 May

2012 Freightliner M2 4×4 Altec Dc47 B R Digger Derrick

(close) X
Run Slideshow
Send this car to a friend
---
2012 Freightliner M2 4×4 Altec Dc47 B R Digger Derrick
2011 Freightliner 4×4 M2 Altec B R, 6 Cylinder Cummins Diesel, Allison Automatic Transmission, 4 Wheel Drive, 47′ SHV Height, 3rd Stage Boom, Tip Mounted Winch, Pool Claw, Auger, Ride-on Console, Front Bumper Winch with Capstan, Airbrake Trailer Hook-ups, Hyd Tool Reel, 4 Outriggers, Nice Truck, 80k Miles, 6k  Engine Hours, 3k PTO Hours. For more information on our selection of digger derrick trucks in metro Atlanta, including Jonesboro, GA-contact us 770-471-8871.
Available for Purchase
Used – $
0% down with payments as low as $0.00
Click Here to qualify


*all financing programs are subject to final credit approval and may change
2012 4×4 Freightliner M2 Altec DC47 Digger Derrick Truck For Sale
6cyl Cummins Diesel Eng
Allison Auto Trans
4 Wheel Drive
47'SHV HT.
Pole Claw
Tip Winch
Front Bumper Winch W/Capstan
HYD Hose Reel
17,730 Lift Capacity
4 Outriggers
---
DC47 B R  Details
Body Style
Digger Derrick
Year
2011
Make
Altec
Model
DC47 B R
Specifications
Engine Type
6 Cylinder Cummins Diesel
Transmission
Automatic
Disclaimer

ALTHOUGH THIS SITE CHECKS REGULARLY WITH ITS DATA SOURCES TO CONFIRM THE ACCURACY AND COMPLETENESS OF THE DATA,
IT MAKES NO GUARANTY OR WARRANTY, EITHER EXPRESS OR IMPLIED, INCLUDING WITHOUT LIMITATION ANY WARRANTY OR MERCHANTABILITY
OR FITNESS FOR PARTICULAR PURPOSE, WITH RESPECT TO THE DATA PRESENTED IN THIS REPORT. USER ASSUMES ALL RISKS IN USING ANY
DATA IN THIS REPORT FOR HIS OR HER OWN APPLICATIONS. ALL DATA IN THIS REPORT ARE SUBJECT TO CHANGE WITHOUT NOTICE.
About Sagon Trucks
Sagon Trucks has been in business since 1990 selling and servicing bucket trucks, digger derricks, material handlers, cranes, grapple trucks and more throughout the South to businesses in Georgia, Alabama, Mississippi, Tennessee, South Carolina, North Carolina and Florida.
Other Great Deals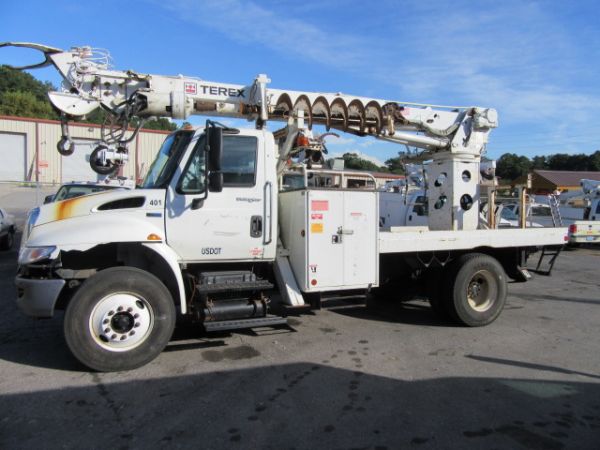 2011 IHC 4300 Commander 47′ Digger Derrick
Condition: Used

Mileage: 0.0

Stock #: BTBDAZ9803-1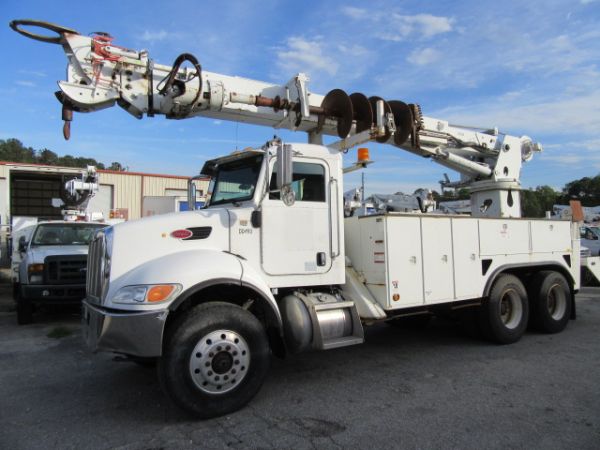 2007 Peterbilt With Telelect Commander 6060 Digger Derrick
Condition: Used

Mileage: 0.0

Stock #: DD-7M688029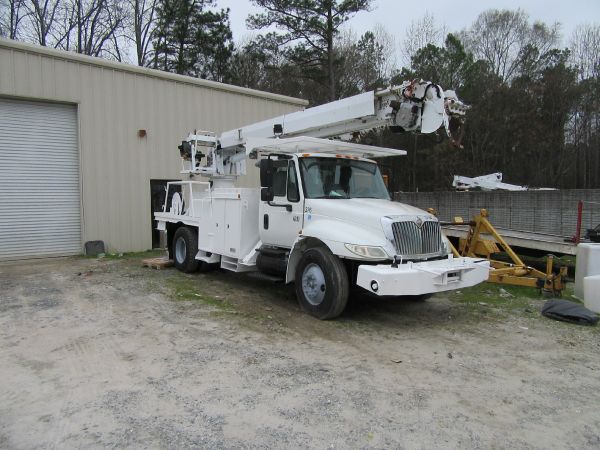 2006 IHC 4300 Altec DM47 Digger Derrick
Condition: Used

Mileage: 0.0

Stock #: DD6H244300